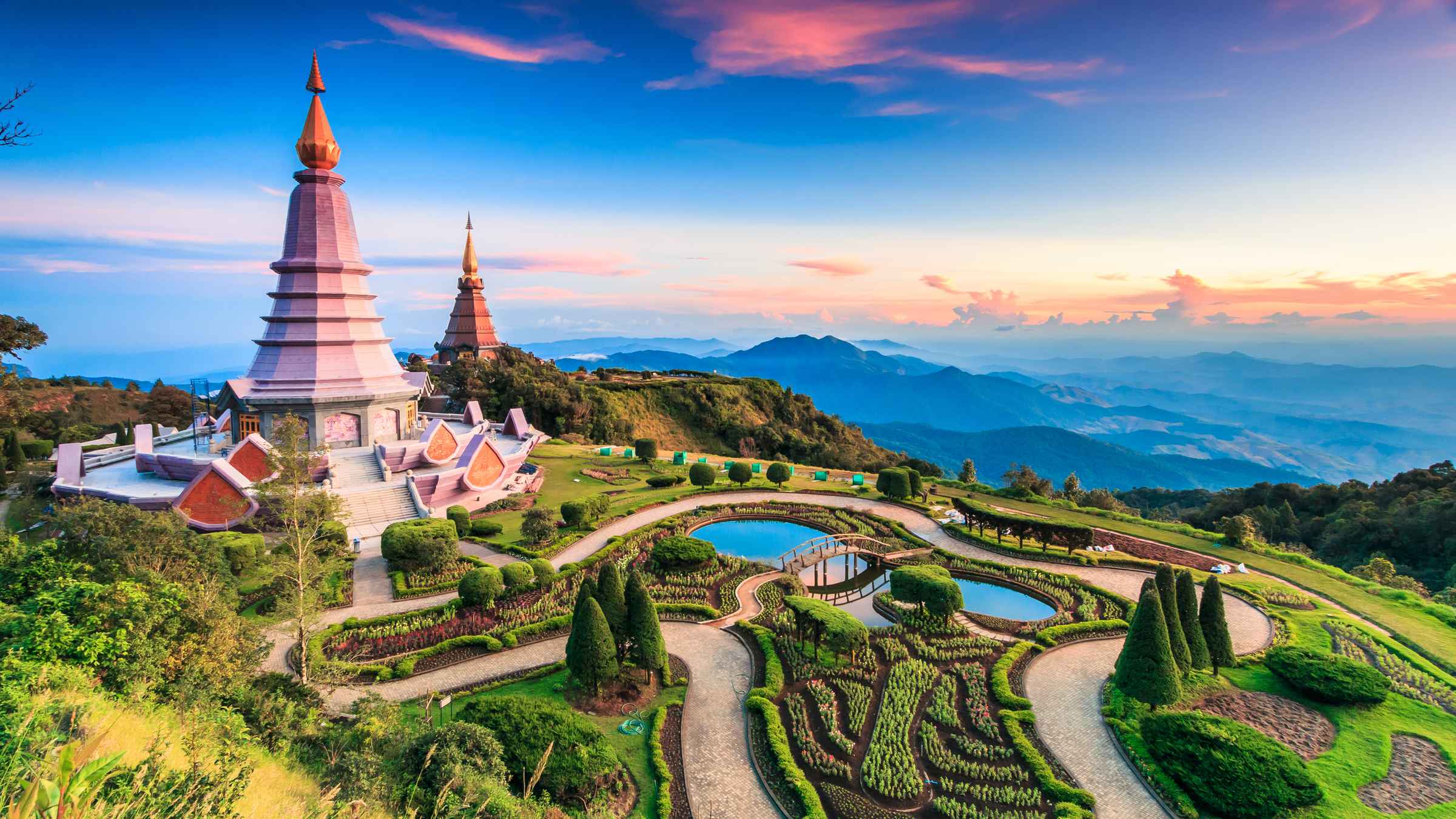 5 days from Phitsanulok to Sukhothai
A flight trip from Phitsanulok to Sukhothai for nature, shopping and history lovers visiting top attractions like Sukhothai Historical Park, Ratchaprik Market, City Walls and Moats of Phitsanulok and many more.
5 days
Jan 1 - Jan 5, 2022
Sukhothai Province
Sukhothai Province was the first kingdom of Thailand in the past 700 years. There are many interesting attractions. Including temples, ancient sites and national parks. It is also a peaceful town among the simple villagers' lifestyles.
Sukhothai Province
Day 3 (Jan 2, 2022)
1 place to visit
Sukhothai Historical Park
Temple Ruins
1 ~ 2 hours
Sukhothai Historical Park is Capital of the Sukhothai Kingdom in the 13th and 14th centuries. The park is home to ruins of Royal Palaces, Buddhist Temples, the city gates, walls and moats.
Show more
Mueang Sukhothai
Day 4 (Jan 3, 2022)
5 places to visit
Thuriang Kilns
Factory Ruins
1 ~ 2 hours
Old celadon factory, 18th century.
Show more
24 min
Mai Kang Krung
Restaurant
1 ~ 2 hours
Mai Kang Krung is one of the best restaurants in Sukhothai with a rich history, decorated with antiques giving it a retro vibe. The food here is original in flavors, and the many grateful guests are a guarantee of the quality of this place.
Show more
16 min
Pizza Tao Fuun
Restaurant
1 ~ 2 hours
Pizza Tao Fuun is a well-known pizza restaurant in Sukhothai. It provides a relaxing atmosphere. Homemade pizza is on the menu here. It is a pizza that is been baked in a clay oven. It has a pleasant aroma and flavor. Other western dishes are also available. Spaghetti, steak, hamburgers, and salads, for example. There is also a delightful plate decoration. Furthermore, the food quality is well worth the money.
Show more
2 min
Ta Puy Noodle
Restaurant
1 ~ 2 hours
Ta Puy Noodle
Show more
1 min
Jae Hae Sukhothai Noodles
Restaurant
1 ~ 2 hours
Jae Hae Sukhothai Noodles is a wonderful noodle shop. It's a traditional Thai-style wooden house. The interior is airy and inviting. The main restaurant menu is a variety of noodles. Such as Sukhothai Tom Yum noodles, braised pork ribs noodles, and Thai pork noodles without soup. There are also other menu, such as Pad Thai, Khanom Bueang Khai, pork Satay, Sai Aua, and fried spring rolls. The food of the restaurant tastes good. Moreover, the price is not expensive.
Show more
Empty day
Day 5 (Jan 4, 2022)